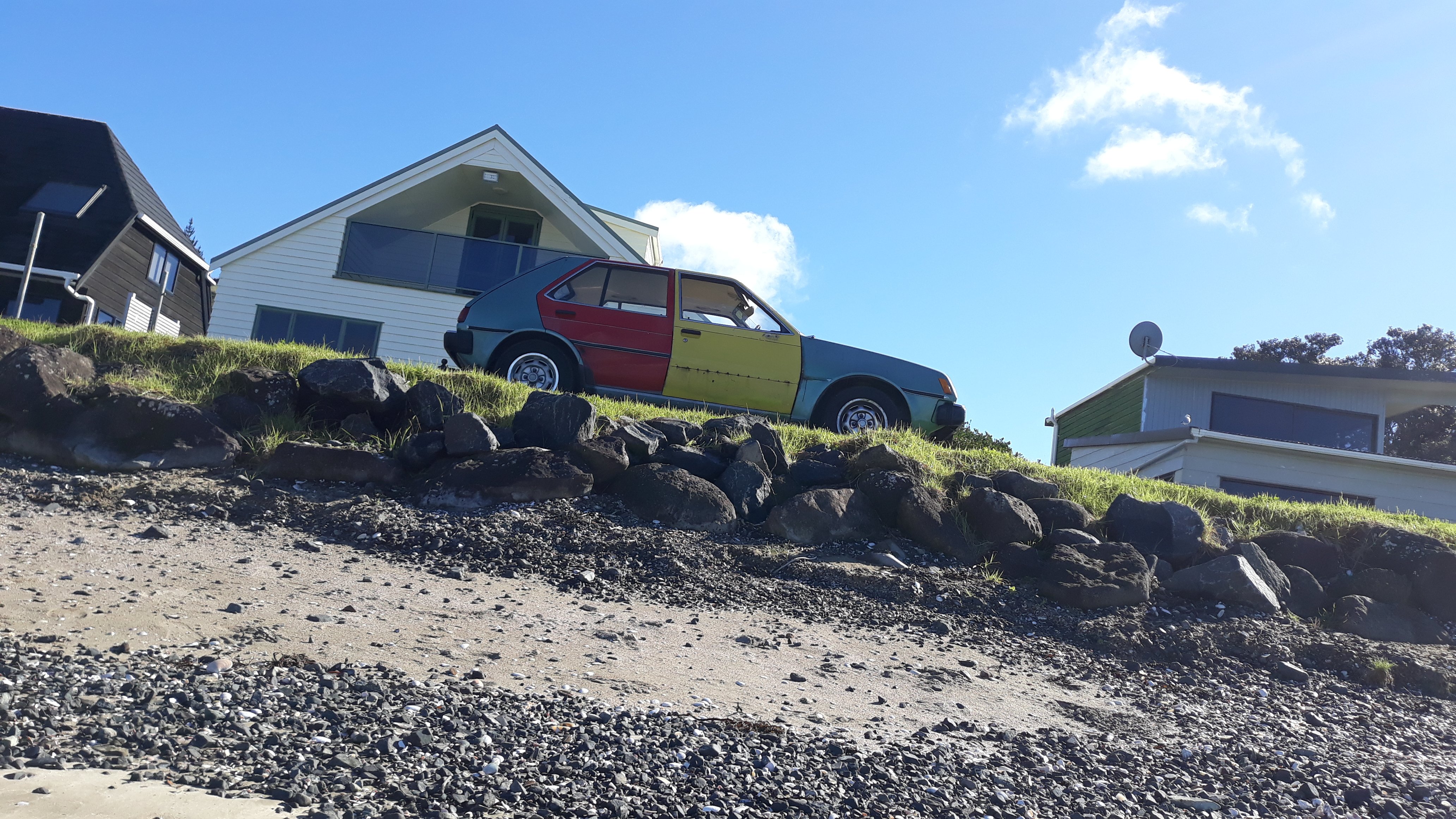 Content Count

923

Joined

Last visited
Forums
Downloads
Calendar
Everything posted by MIRAGE-MAN
I certainly have no plans on working either. lol

Took her for a good drive last night. Got a few good shots of her shine under the LED lights at Lynmall.

2

I cleaned every interior part. Shampooed the carpet in the boot. Didn't get around too doing the interior carpet. The carpet is in good condition otherwise. Went too Repco and brought some floor mats which complement the interior well. She's all crisp, clean and clear now.

I took the Stellar home on boxing day. Once everyone had left the house for a week or two. The past few days has been a bit of a spruce up task with the old girl. Pulling apart the interior, putting parts back in place, cleaning behind everything, including the door cards. Since I've brought it, I haven't actually had a decent look at the rest of the interior. Overall it's in pretty fine condition, with a few cracks here and there in the plastic. As the below pic shows. That was the worst. Where am I going too get that?

1

Don't worry Tom. It was more of a joke than anything. The Stellar cannot do good one wheeler peelers. I know the rules mate. Sweet as.

Clean as F**k. Gotta love a clean engine bay, the clean rocker cover really brings it out. Replaced the rocker cover gasket today, after driving around South Auckland trying too get one. Did an oil flush / filter change. And did a full clean of the engine bay. I also replaced the leads as well. She's idling OK. Shes really quiet while idling. I feel it's set too low, as I keep thinking she's gonna stall at the lights. But Yeah, it as adjusted as high as it can go by the looks of things. Anyway, ended up doing about 40KM'S of driving out the back country roads of Papakura. So I'm happ

2

Sweet as mate, I'll bring the old girl too the next meet.

Just the carb man, I need too have a spare one. But if it won't fit, maybe not.

Well finally an update on the Stellar, shes been a non runner for the past few months. Me and my good mate Steven, along with some help through txt message from @piazzanoob 24/7 mechanical help line, LOL (thanks mayte)The old girl roared back into life today, after being parked up for 5 months while I fucked around doing nothing and swearing at myself, thinking I had brought a fucked car with some stupid Mitsubishi engine. They are actually good engines, when their working well anyway. I brought some new parts for it last month - spark plugs, distributer, rotor, points, condenser and c

4

You wanting too sell the carb off the 4g you just took out. want a spare for my stellar?

And here's a few pics from today:

Cannot get anymore pics off my stupid phone at the moment. gahhh

Time too get rowdy again. Ye-yeah. I might bring the Stellar for crackups this year. Exactly 3 months away people.

Got no money, and I have other commitments tonight.

The time has come for me too move from the storage place I've been using for the past year. Need another place ASAP. I'm don't care if it's inside or outside or on muddy grass, I don't really care. I'm more than happy too do a weekly automatic payment. And I'm possibly looking as far as Hamilton. If anone could help me out, that would be sweet. Thanks guys.

The old Stellar is still parked up, I haven't done anything to it in nearly 3 months. Getting some money in at the moment, so I'll hopefully be able too start doing more work on it. But yeah she ain't driveable, it's turning over but not starting / running like shit. While i'm waiting too get it running for summer cruzin, it's gone a bit moldy on the inside. That's all I got for an update at the moment.