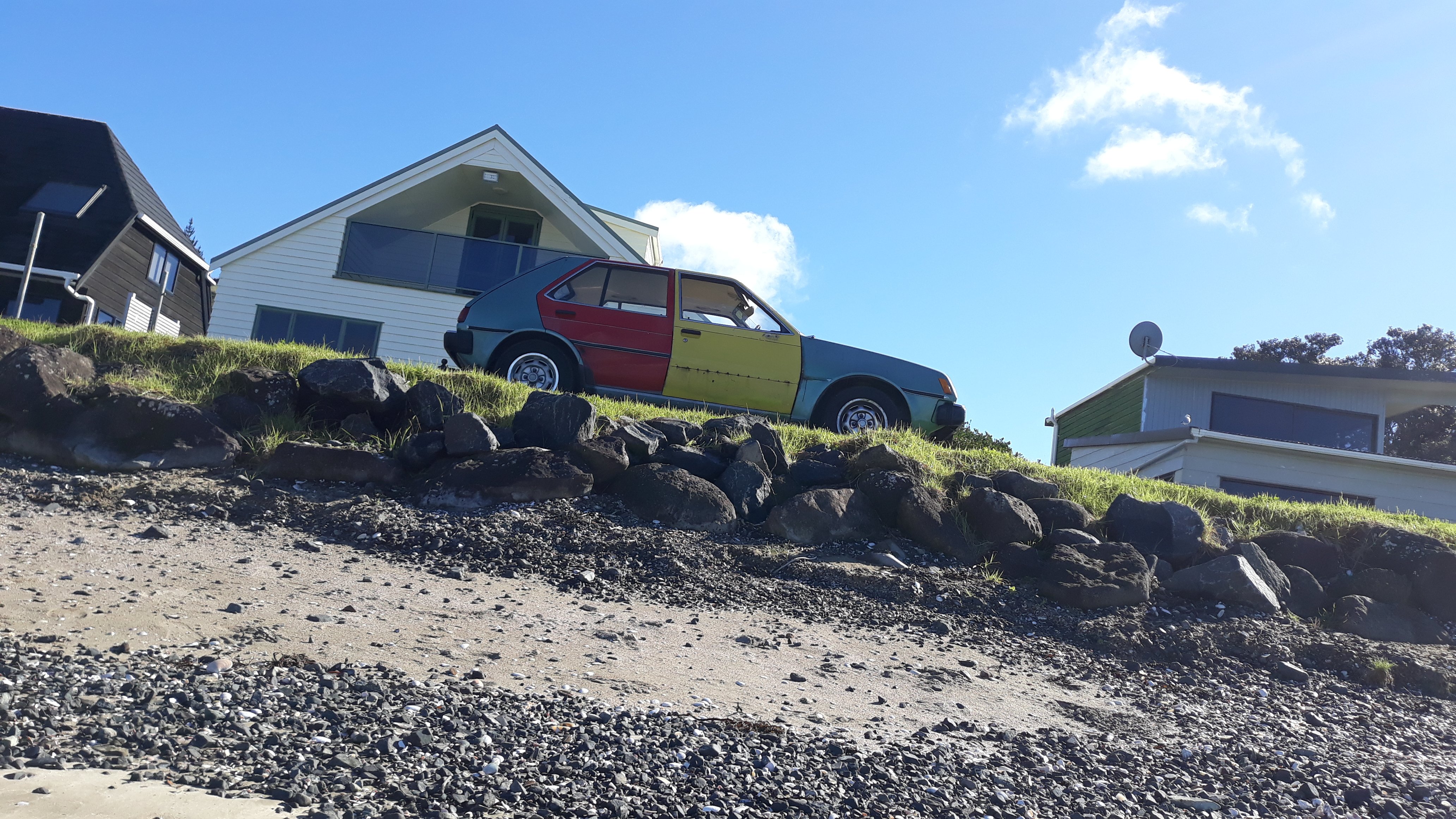 Posts

948

Joined

Last visited
MIRAGE-MAN's Achievements

Post Fiend (4/5)
Haven't done an update lately but I've been driving her every 6 months or so. Getting a bigger engine for the old girl. Gonna get rid of the 1.6L 4G32 and put in a very very low KM 2L 4G63. And a 4 speed auto instead of the 3 speed it has now. I think I may be missing the letter T at the end of 4G63?

4

It broke my heart when it left me. It was either that, or part it out and take it off the road. Which I wasn't prepared to do.

Yup, those good doors went onto my other Mirage. I've sold the multicolored Mirage. It's being restored. Has just had a full body respray.

Haven't taken any images lately actually. Here is a rather dark pic I took especially for the thread tonight. The only big thing I had to get done for the WOF were both front ball joints.

5

Another yearly update on the old girl. I've had her out of storage since the 28TH December. And since then, she has pretty much been my daily driver. I've done nearly 1200KM's in her. With a big 700KM trip of the motorway system from West AK to Westgate then upto Albany, back down to Manukau, where I joined the motorway upto Puhoi. Visited my mate in Omaha. Then drove to Hamilton and down to Matamata. Being it's first road trip in my ownership in nearly 4 years, she did extremely well.

2

I'll drag my gold Mirage along. If I have the time to get it running good. No WOF in 13 months. No worries? Or I'll just park my new, new school Toyota at the back of the carpark.

What an expensive outing, this has been lol. Good to see everyone too. Solid effort.

This is 2 and a half hours away people. Let's Do This!!!

Just gotta make sure I take a bottle of water with me, in the Mirage tomorrow lol.

I'll be there. I'll drive the harlequin Mirage. After it's had a service. New head gasket, Cambelt / tensioner and seals. And an oil change. Yay!!!

Mirage-Man may not be there this year either. No legal vehicle to drive. And the one I don't really want to take is.

Here is the drivers seat from the Hyundai Sexcel, being held in place. I unbolted the seat rails from the Excel seats, and the Stellar ones bolted straight in. The seats match the interior too.

10

A 1989 Hyundai Excel ended up landing at Pick-A-Part in Takanini. I went out to look at it two weeks ago, as I knew I'd be able to score some parts off it for my Stellar. The front drivers seat needed to be replaced as it was starting to dip to the left side, as can be seen here. It was also starting to rip around the edges of the upholstery. As can be seen in this picture. Plus it also had what I can only assume were cigarette burns too.

Yeah crap, sorry m8's. Was still working.