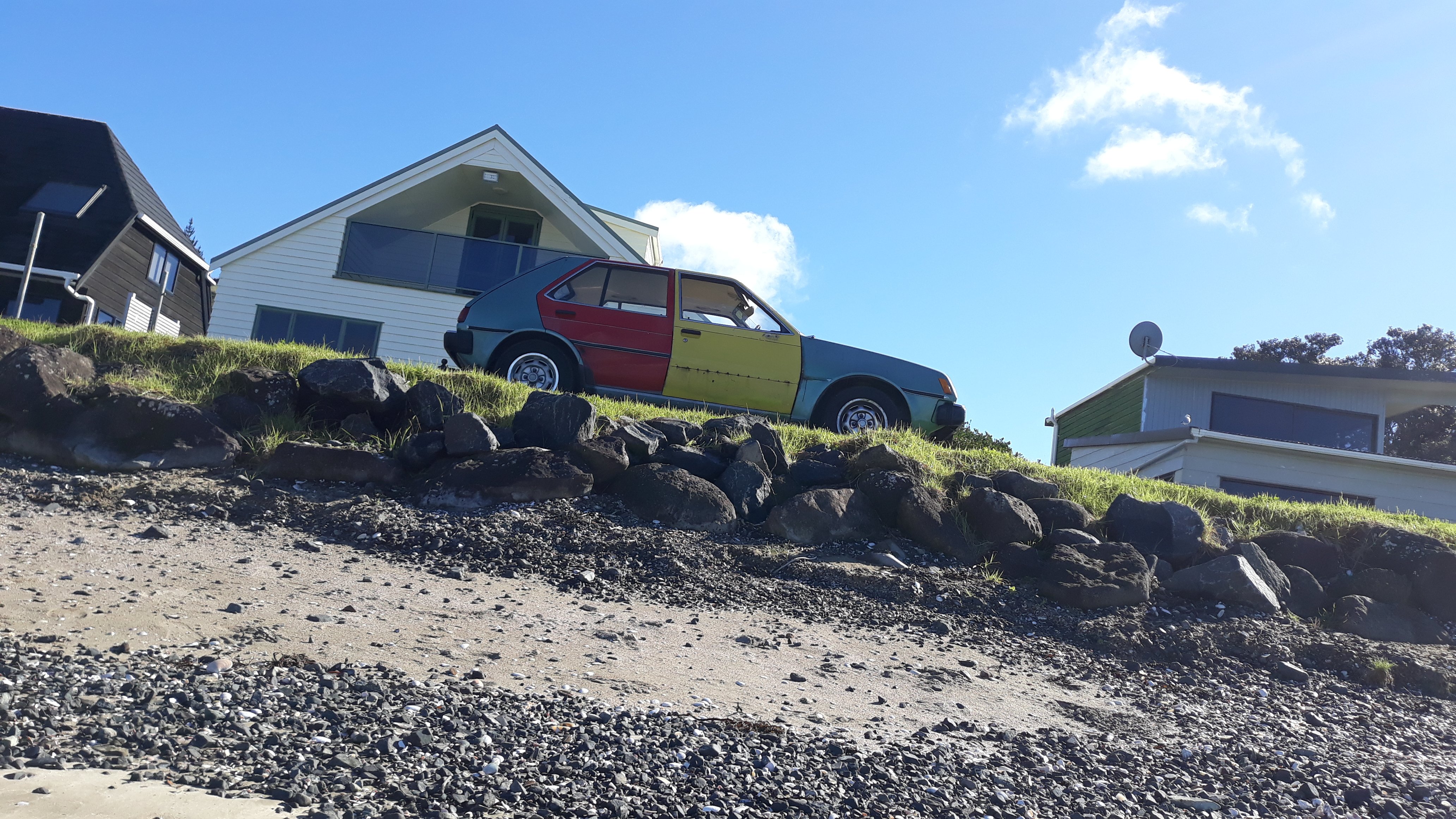 Content Count

923

Joined

Last visited
Forums
Downloads
Calendar
Everything posted by MIRAGE-MAN
It will be a good drive for my new Hyundai Stellar which I have not brought yet. Some days I think too far ahead of myself.

I'm coming, but not in a Hyundai Stellar like I hoped lol. That will be next month.......................

1

Good day, very enjoyable. Thanks for the tea and cake Mike, that was damn fine. And good job organising it Mr Vapour. And for getting us into the BMW shed. That was mean.

So, are we all meeting at the monthly meet location tomorrow morning?

Looking forward too this. 6 days too go.

Loooooking forward too this, a bunch off GC's and some cool sheds.

My Gold Mirage ain't going anywhere. The back brakes are seized as f**k. I'm rolling new school.

I was trying too put off eating until Burger Fuel tonight. But 2 hours ago I scuzzled a bag of chips. Oh well, I'll fit it in.

I said too myself after the last shed meet that I would have an interesting shed. I only got a very small storage unit 1M - 2M. And that's full of Mirage parts, and computer shit.

1

Had a great time at Kumeu guys. Was half surprised the pop up caravan we were getting silly in, didn't fly away into the sky. The weather situation did kinda suck, but hey a bit off rain and cold stormy weather can be refreshing, when your outside. Loved cruising around in the cop car too Dylan, Thanks for that. The reactions we were getting were loose. Glad I got too meet a few more off you's too. Here's too next year.

I down for another shed tour, the last one was mint.

Thats damn right. I'll be making sure there's no fires / fireworks / gas cookers / charcoal burners / candles / anything of that sort. Cause I ain't putting it out. I also think it's restricted out that way anyway. I'm gonna be fun police for anything fire related. LOL

I really want to come too kumeu this year, and show off / sleep in the Gold Mirage.. Do we need to do anything to enter / pay to get in show off our cars? Sorry if I'm unfamiliar. As I saw the Old School setup last year, with all our members cars parked around, that area. Count me in, for Tims area,or wherever all the OSers will be hanging out. I'm down for a two night stay, Friday and Saturday.

At the rate I'm going, neither of my Mirages will be in a fit state to attend. I might be rolling new school.

Ye-yeah, looking forward to it. And the secret Santa.

$2000 for parts or re-shell. That a bit expensive.

It's the Mirage's time for this. I'm gonna be there.

That was very good meat we had. Good to see a few new new people that are apart of the club, but whom I have never met. Keep up the good work Neal.

1

Mirage is clean. Let's go!!!

1

If I got the money, it might be time to roll down to Hamilton in the Mirage, and meet some of you out off Aucklanders.

I saw that there, is the clutch still good? The top half if that engine may fit into my 4G13. Because the blocks were the same. I'll text ya in the next day or so if I want it.

Good meet as always. Good to see you got your mate Ant back to the meet Ed. That V3000 is crisp.