Discussion thread on Viva here...

http://oldschool.co....iva-discussion/

I thought I better finally start a thread on here- that way I wont keep bunging up the other section with silly questions. I have to get it certed and I will have many questions on things- I'm learning all the time.
This is my first ever foray into turbo charging on a petrol- I have owned a diesel turbo Bmw estate and years ago an old Isuzu bighorn but I didn't have to touch them so never learned anything about turbos. I don't feel like turbos and efi are a black art or anything but I have just always had carbed cars mainly. I sort of know all the basics but have never been in a position to actually muck around with them and I don't want to screw this one up so I will ask for advice!

So the car- my HB Viva in beautiful oyster grey..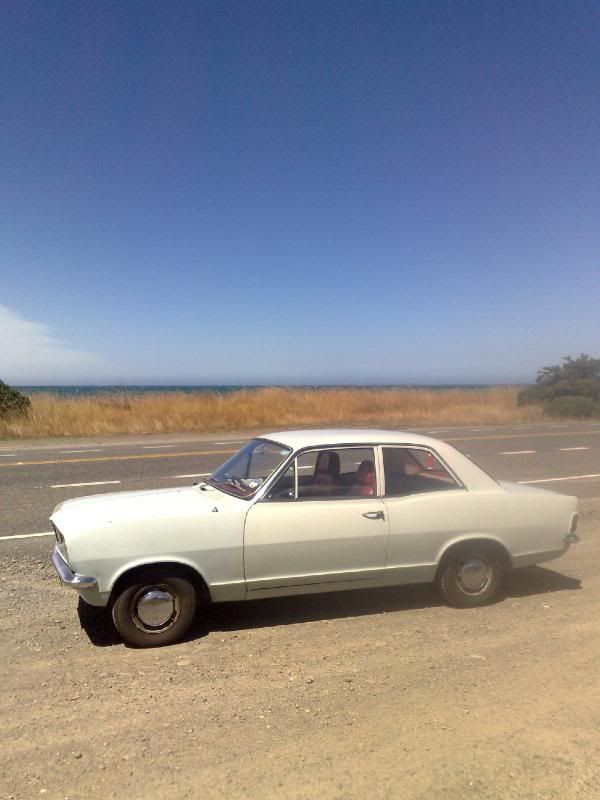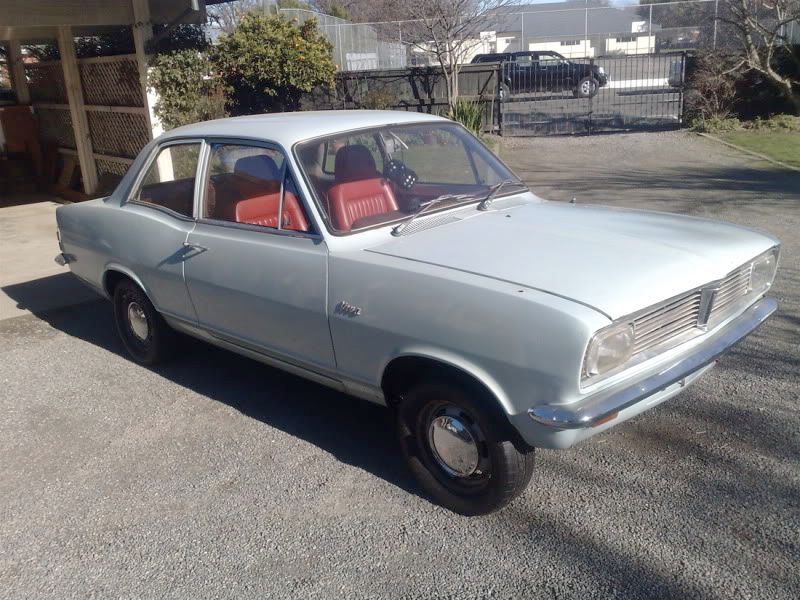 The set up that I am fitting to my viva is made by Elford Turbo limited in Bournmouth, England. I think the company no longer exists. They started off doing this kit for rx7's and then branched out into kits for other Mazdas...




In 2009 while still living in England I bought an old rusty Elford Rx7 from a friend who owns the oldest Mazda dealership in the UK. They have loads of old stock, its awesome - he sold my mate a brand new 10a e shaft for $200 for his rx3- still in the grease proof paper.

The Rx7 was his brother in laws car and he had rebuilt the engine using all new parts using Rx4 housings with good chrome. But the body work on the car was shagged and it was uneconomical to repair. He sold the car to me for $400 - yep Britain being the land of very cheap Rotaries eh!
Engine is barely run in. Only problem was that it had a popped out core plug from a harsh winter freeze and not enough anti freeze. I have since replaced that and can only hope the water seals are ok- time will tell.

A couple of other Kiwi mates came over to Oxford and we stripped the car...It was very very rusty.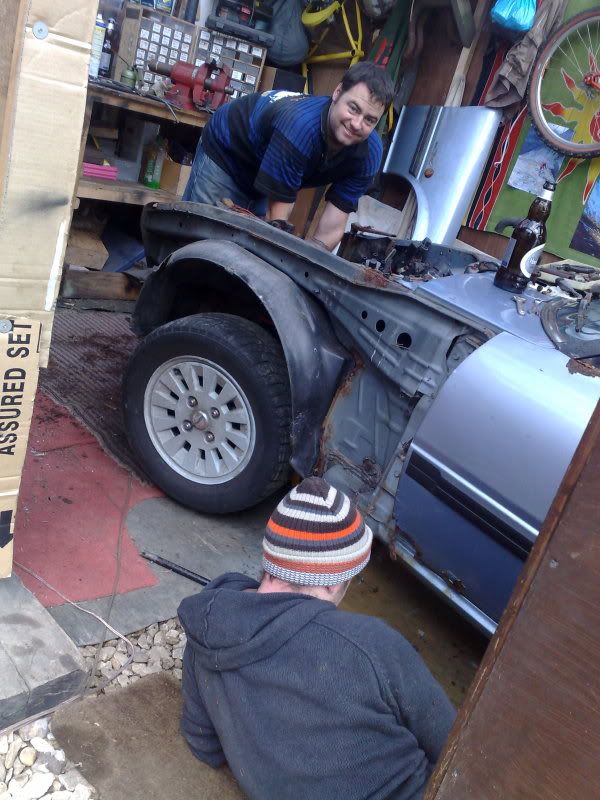 I had my Rx3 coupe at the time and planned to fit the Elford into that but the engine bay was too narrow. I then sold the rx3, sadly missed and now on its way to NZ with its new owner, so the engine went into the woodshed.
I sold loads of other bits and pieces that were on it (koni shocks, springs, interior bits) I made back $300.
So ended up with everything I needed for $100 for a rebuilt engine...I was very happy. Eventually all the parts got boxed and went in a container back to NZ where they have sat until the last few months.

This is what the kit looked like in the Elford brochure. I love the eighties style graphics in this print. Its exactly like the Mazda series 3 Rx7 brochure.




And here is an article on the elford rx7.

<!-- m -->http://books.google.... ... bo&f=false<!-- m -->

I have another period road test on it in an old motor sport magazine. They had it off the clock at 140mph (allowing for optimistic speedos of the day...) The acceleration from 50mph to 70 in 5th was knocked down from 11secs to 7secs.

My Viva started off as a standard deluxe with the little 1100 engine. This just had to go.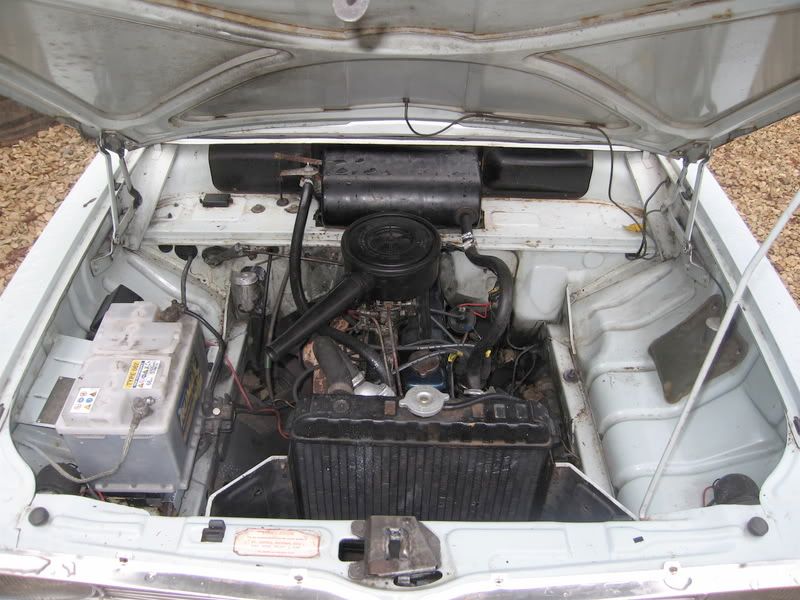 It was burning a lot of oil (about a pint every 100 miles) and was no fun at all. I knew as soon as I slung the 12A into the bay that a rotary would be a nice conversion. The gearbox mount sat bang in the middle of the original g/box support and there seemed plenty enough room in the bay for exhaust building etc. Good clearance around the tunnel.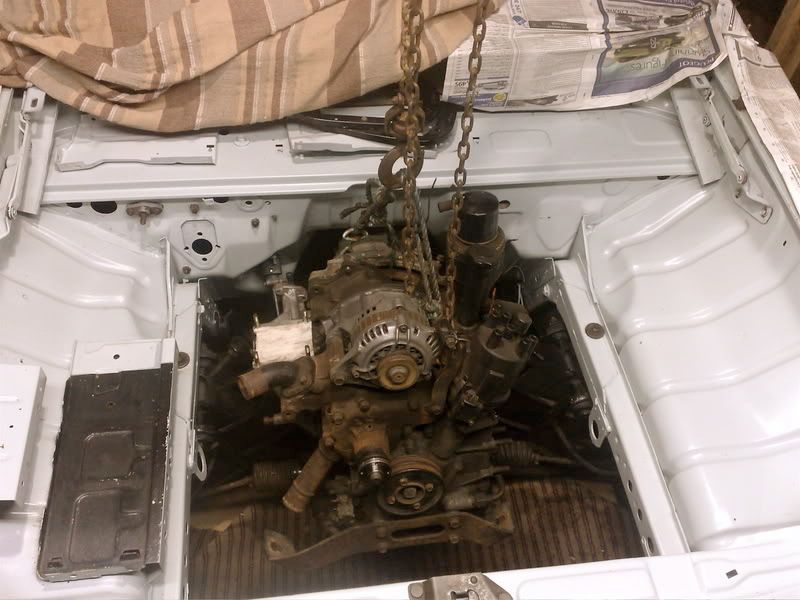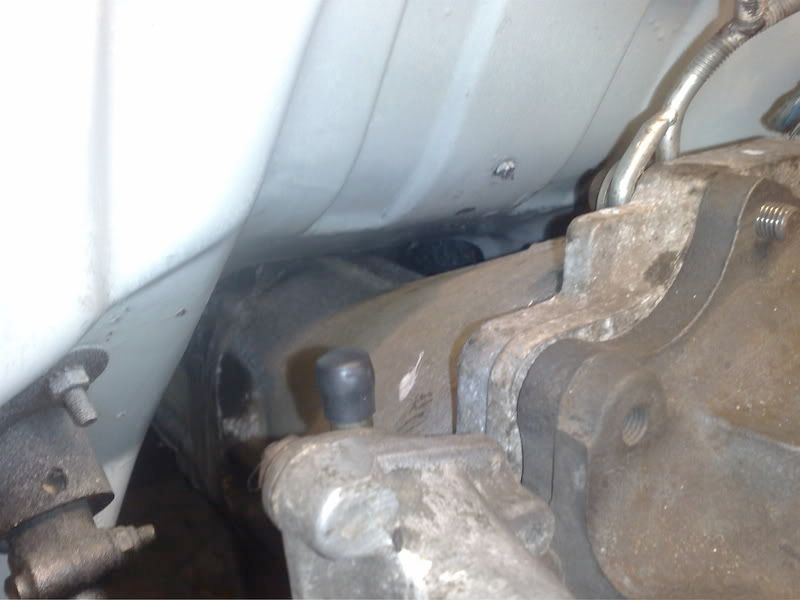 I bought some goodies from a fellow Vauxhall nutter here in NZ including an 1800 axle, big 3.3 Vauxhall Ventora front discs on modified lower arms, a brake servo.

I got these seats as I just couldn't get along with the originals. And these Momo ones are out of an alfa and match almost perfectly!- I'm really happy because its not often I see modern seats with the 'fluted?' style of cover to match the rear seat. Colour is almost spot on too!




I have now removed the seats and my original mounts as I will have to redo the mountings for when it comes to being certified. Questions on that will be asked later!

I have also had to deal with some rust. The car is really solid but has a few little spots here and there- the worst being a bit on one arch. I cut it out and welded fresh steel in. As always it turned out to be worse than I first thought so I'm glad i've done it now. Its all painted now.