Apparently questions have been asked about our house mods.
(Excuse the huge photos. cbf resizing)
Firstly , we tackled the hydros. nothing says balla like a 3 walling, sparking house.
Well actually...
So Chickitys parents re-did their kitchen so we claimed the old one.
With some help from ryanfels we had t out and on the trailer one saturday.
Sunday Chickity and I unloaded it into the garage.
This Saturday just gone, we removed the the top cabinet. (used to be above the one in the middle where the un prepped walls are.)
Then the bottom came out. and a few lino tiles. More have been removed since the photo.
FYI: sticky down lino tiles are easily removed by giving them a quick heat up with mapp gas and then they peel back so easy.
outside kitchen bits,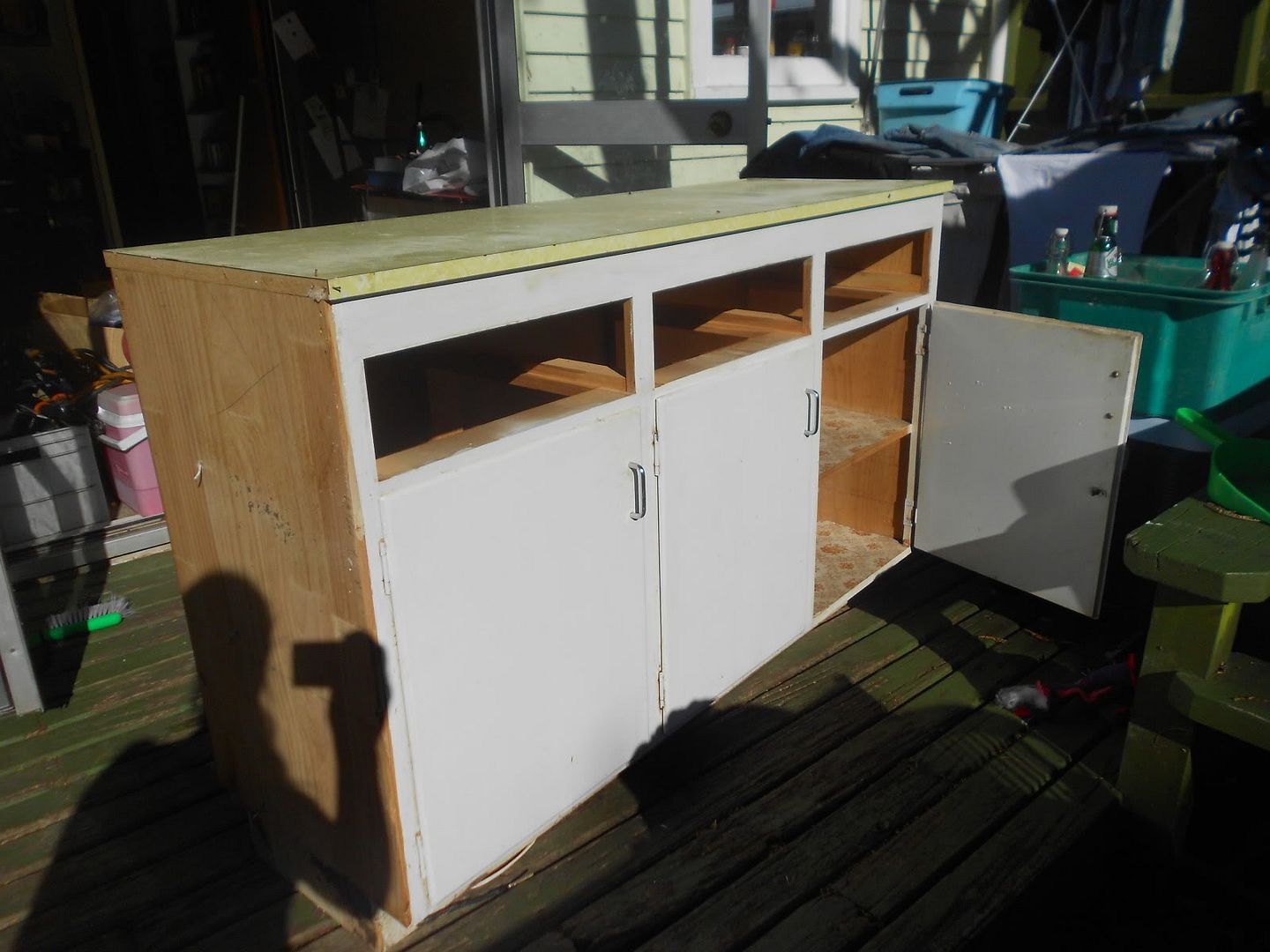 Next up will be moving the hot water cylinder into the laundry.
Currently its in the corner of the kitchen to the left of the gunners/mini signs.
Wont be going far. laundry is on the other side of the wall so should be real easy for $tephen to plumb it all up.

then the rest of the plumbing. sink and oven are kinda of swapping places.
Then demo. my favourite. Yay for outside stainless parts washing bench!