Ive always wanted an ae8# so when this popped up i couldn't resist, towed it home from Auckland. Its a 1983 zenki Levin factory auto but has been converted to manual using a k50.
Some more specs:
ae86 disc brake rear end
ae86 front brakes
tokico adjustable shocks all round
king springs hahaha
14x6 impul pro mesh
lots of speed holes (rust)
It came with a t50, rose jointed lower control arms and a few other little bits and pieces.
Just before leaving Auckland. (before getting stuck in the wrong lane and heading back over the harbor bridge)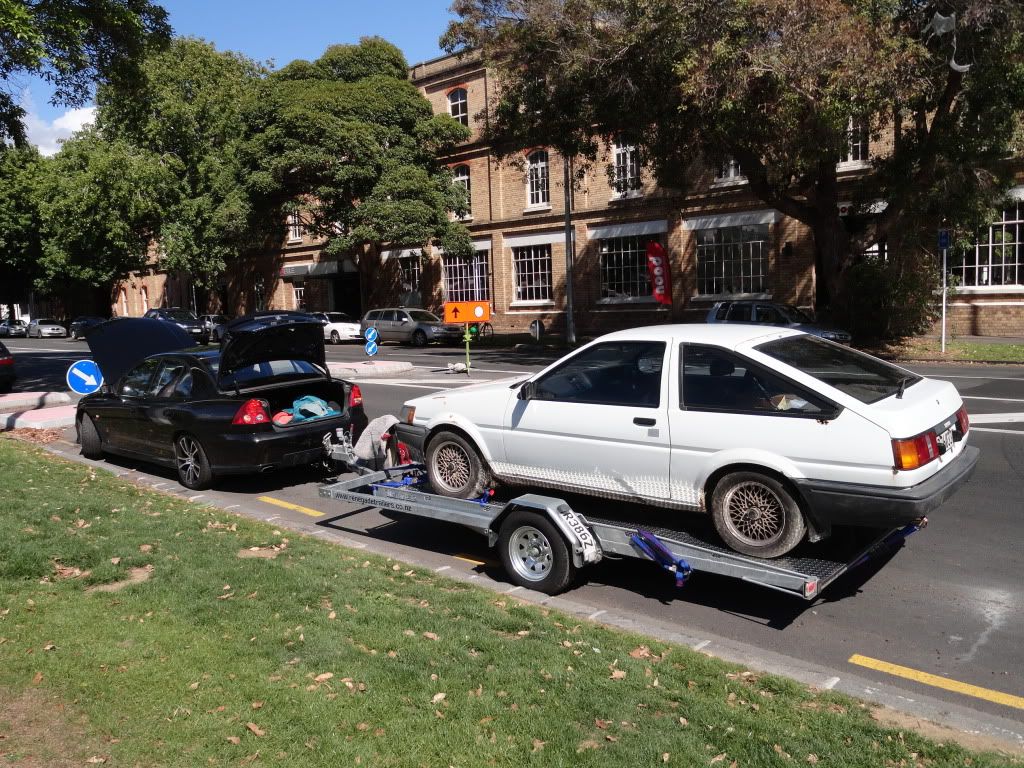 Back home.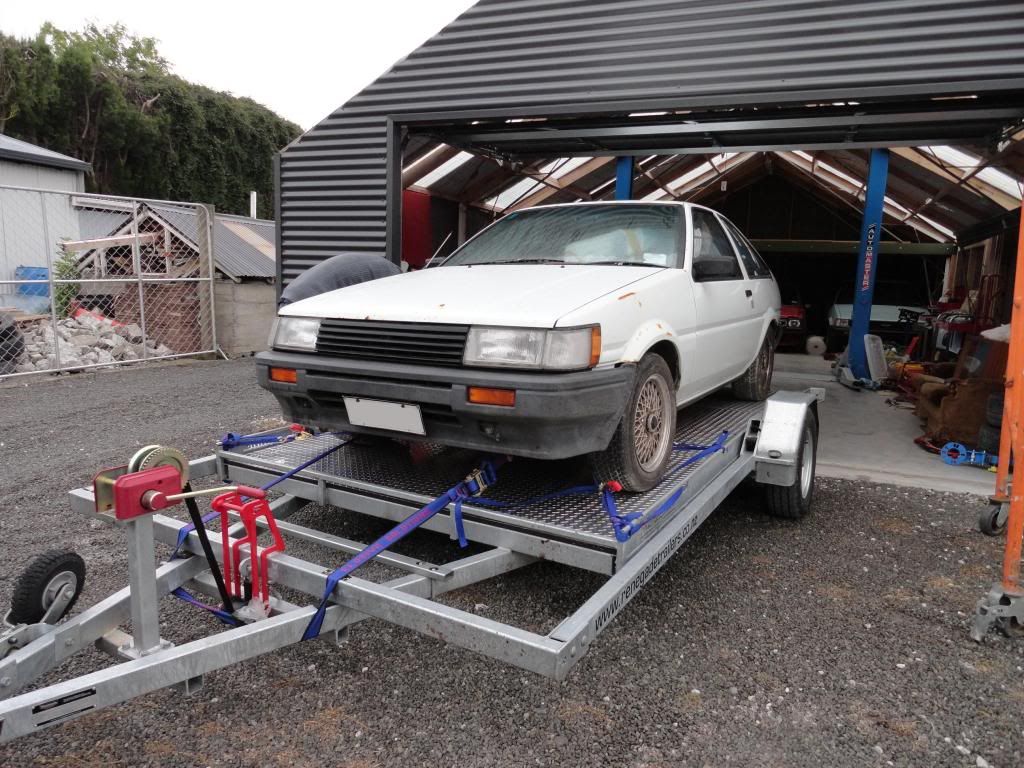 Unfortunately the rego has lapsed so will need a re-vin. More soon.
Callum