Righto, I've been weighing up engine conversions for the 240z and shit's getting serious. I want to start the swap in April.
I think I've settled on a VQ35DE with 6 speed transmission from a 350z if I can afford one. Dodsons said they _never_ come across them and have to import them at around $9k. Nisbits say they could import them at around $5k but I don't think they're boverd.
With the US peso being what it is. There's one I can get shipped over with everything I need for a little over $4k.
Other options were RB26DETT and SR20DET.
So far VQ wins cos it's lighter than my current set up, NA, 300HP, will fit behind my strut towers, I don't have to piss about with intercooler shizz and comes with a 2wd 6 speed. Bad points are that it's harder to get more than 300HP out of it than the others, and harder to find.
Please tell me if I'm doing it wrong.
This is the one I'm looking at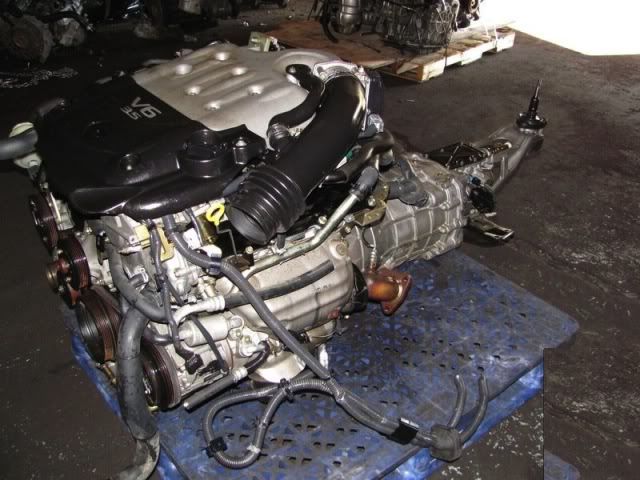 This is what it'll look like but red-er