Fuck you Kicker you have inspired me to post this up!
So I said I wasnt gonna post up till it was done so I could slack off but here I am.
So I am jumping on the velo racer bandwagon.
I started out by getting hold of a carbless Victa 2smoke and it snowballed from there.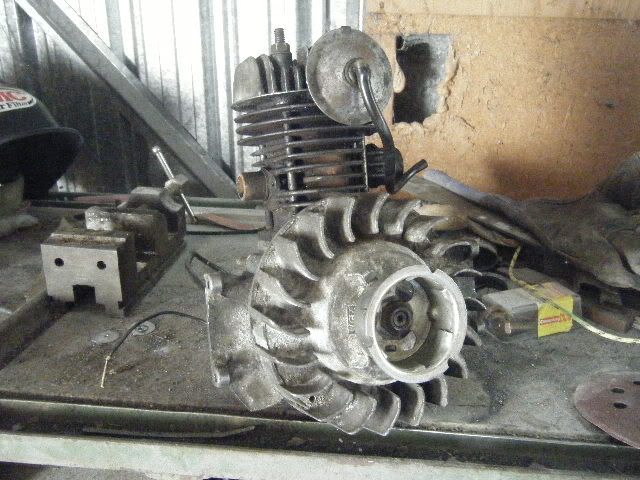 So I couldnt find a carb for it cheap and Stephen and Dave had a coupla little crabs lying round so the call went out to twin carb it. As this may or may NOT work I have a complete back up engine which will probably end up on the frame one way or another.
So I made some huckery as shit twin crab manifold and on she went...(still dont know if this engine is even a runner)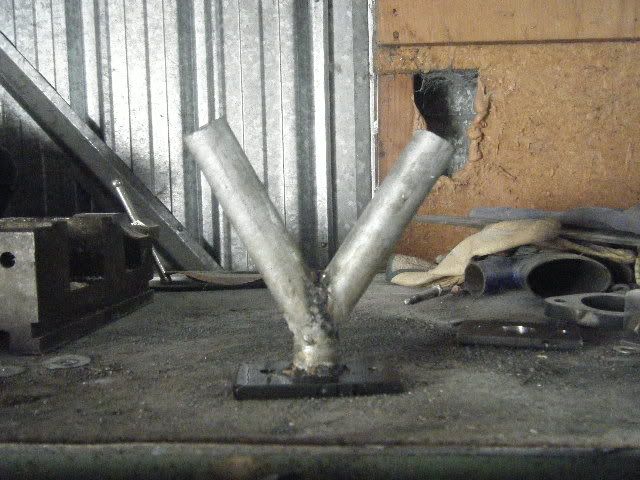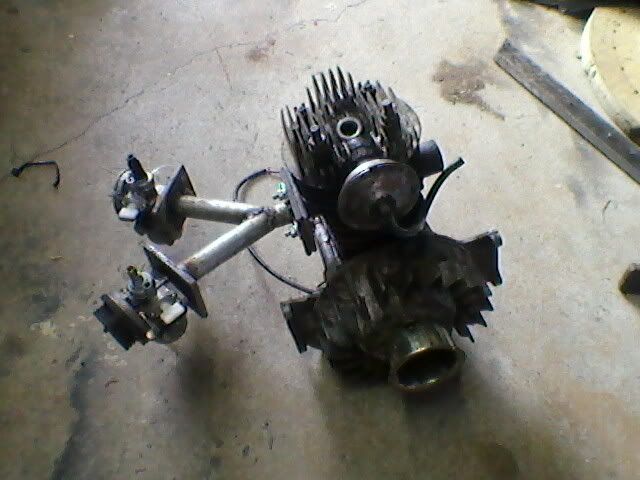 Then it was time for a frame and I had seen something as a bicycle that turned my interest so I decided to have a crack.
So from a pile of tubes this was bent up with thanks to my enormous weight and the towball of my ute.
Then as I had some smaller pipe around that was not straight i figured id keep with the curved theme...hence the rear upper chainstays.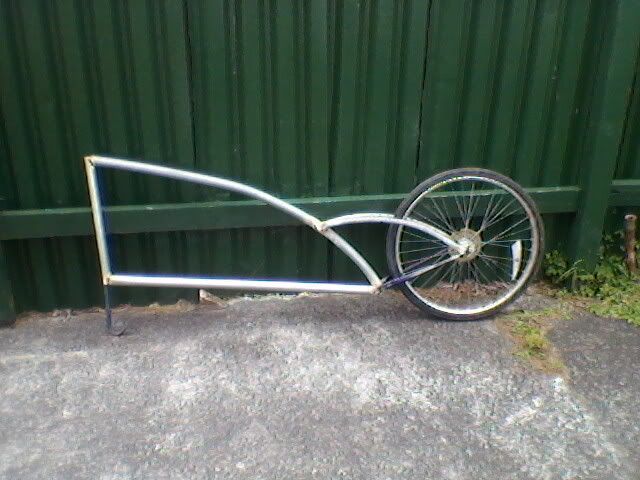 Then it was the forks...luckily a mate owns a bike shop and had some old Manitou sherman crowns lying around ...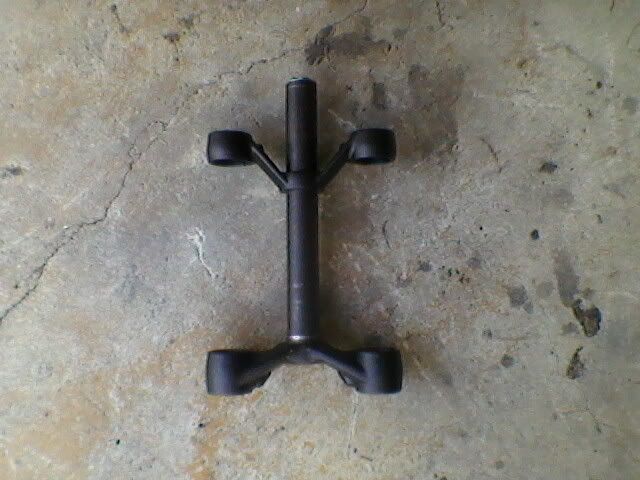 ...so i scored them and set about finding some tubes to fit...weld on some hub mounts and hey presto Stancheons were born.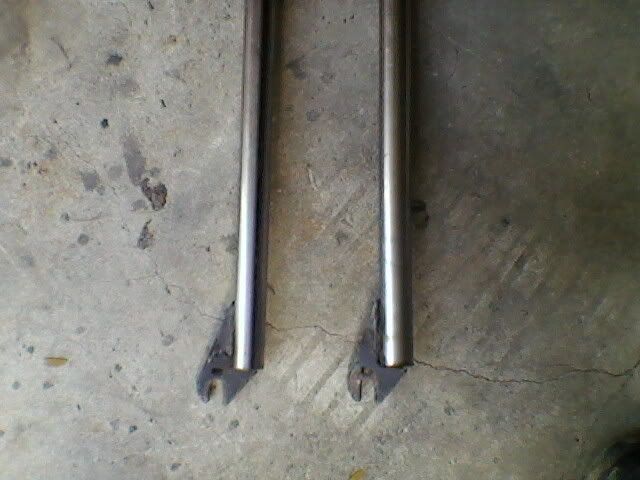 Within 30mins we had this!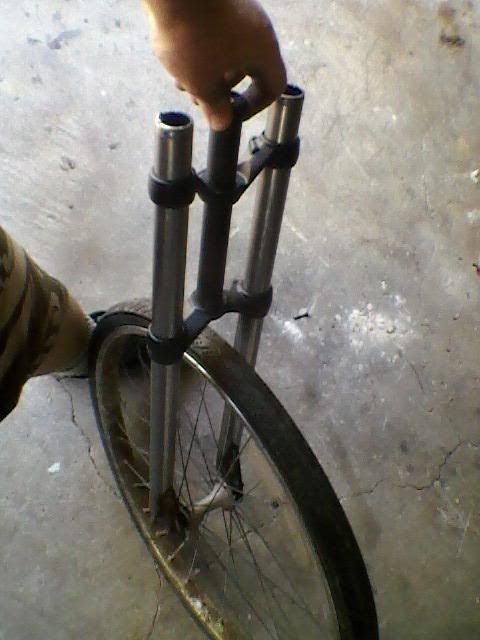 Scored an old steel frame from the same mate so attacked it with a hacksaw and removed the headtube and cut the front end of the frame to fit it in nice and snug.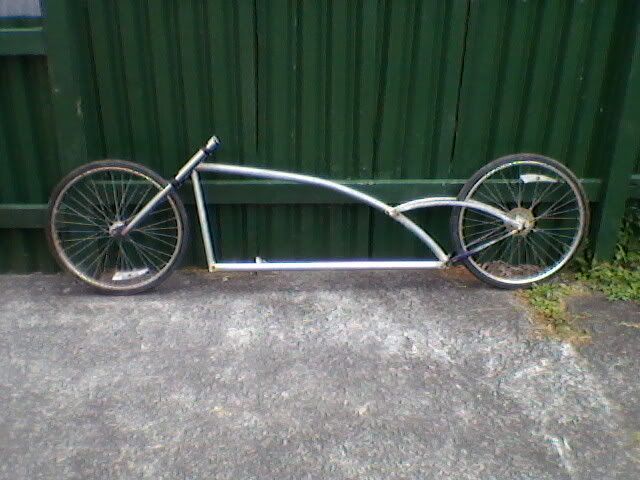 And that is where we are at so far.
I have my eye on a sweet brooks saddle and some BIG FAT rims which i will lace into some disc brake hubs so its all stoppable spec.
Then I just need to make some clip on bars for that max low boardtrack racer stance and then its mount engine/drive line time.
This is kinda where Im planning on mounting the engine so I still have somewhere to comfortably put my feet.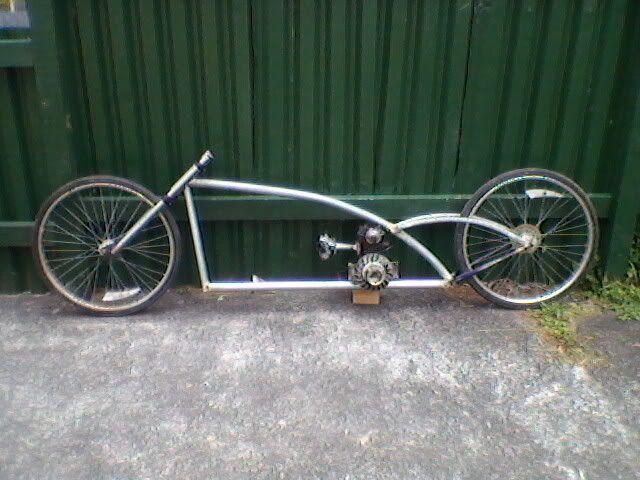 I hope you like and I hope to fuck it works!