Well whata know, ive got another one.Scored it for a pretty good deal.
Has Been fully panel and painted in Ford blood orange.
Bilstein Coilovers in front, with Starion brakes.
EX lancer front crossmember, Starion lower arms
Has 4g63, Sigma 5sp gearbox with extention housing mods Exidy HD clutch.
Plans at this stage are to get a wof and rego.Get rid of the standard solex carberator as it seems to be having issues idling down.Fit my set of flares and get wider wheels.Will eventually drop my DOHC AMG 4g63 engine in when ive done building that (will be ages).
Lastly fit a better diff.Would be keen on a 10bolt Sigma wagon diff or somthing along those lines.
Enough talking, heres some pics: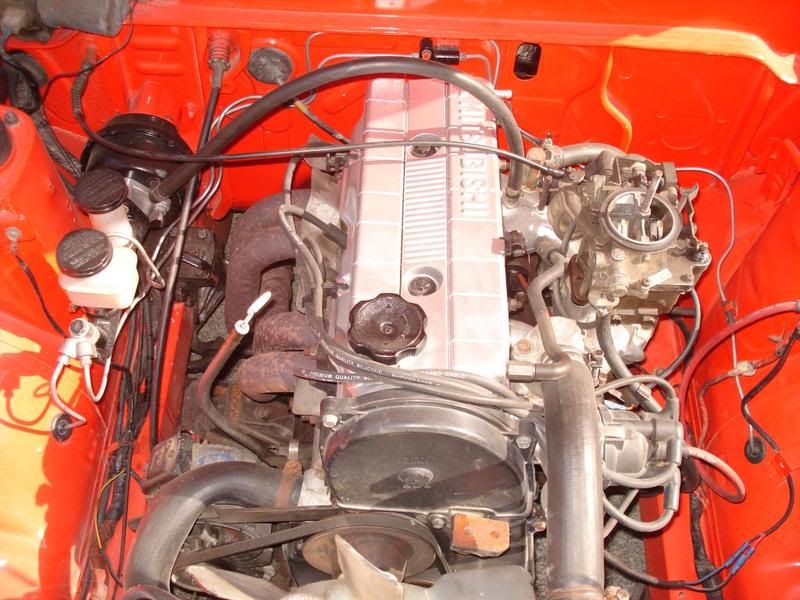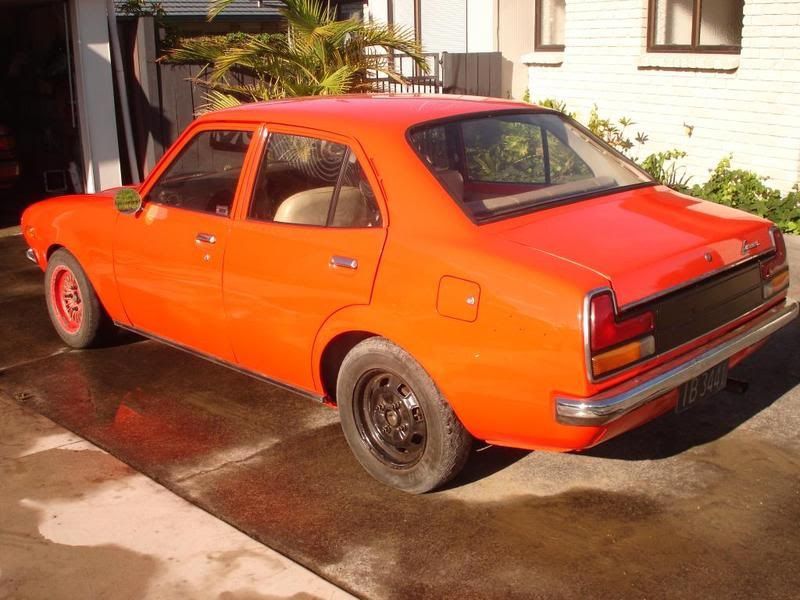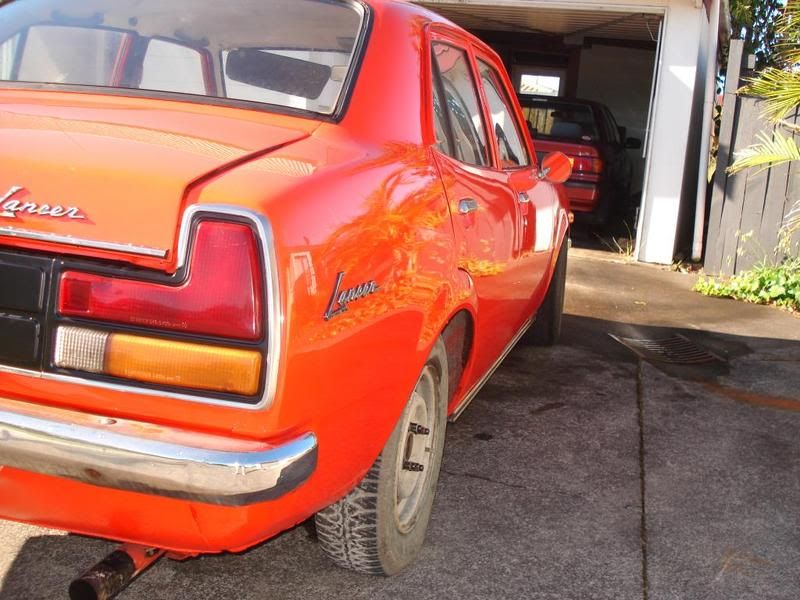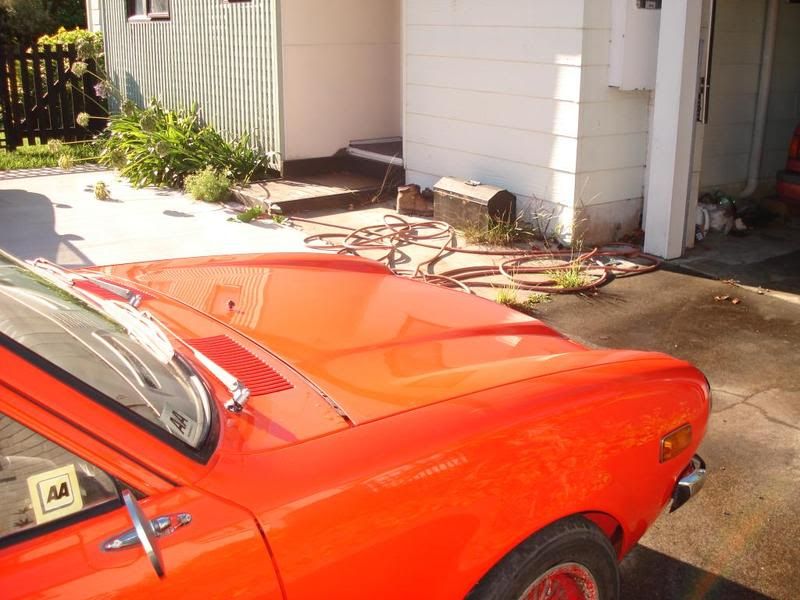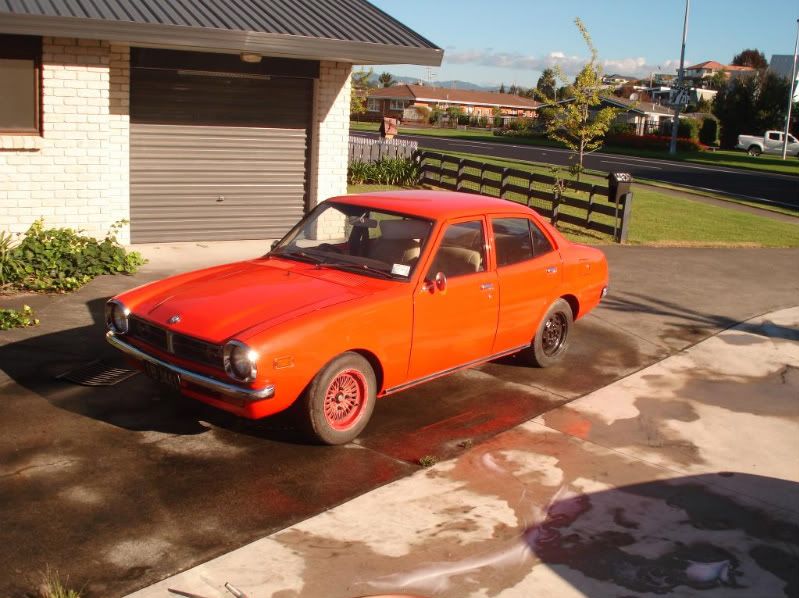 Project Discussion
http://www.oldschool...hp?f=18&t=26149