Like Malcolm X, I have a dream. Not that black kids wont get harrassed, but that my starlet will paint epic 11's all over NZs roads. So it begins...
bought it kinda rooted, but really straight body. Now im half way through altezzing the cunt, gots me some coilovers and reyums, and a lux diff
Its about 400x harder than a 20v conversion, mainly due to it not fitting well and the altezza having some dumb stuff on it, but I hope its worth it when I load that stupid 80kg dual mass flywheel with some revs and pop some skids...
Gots me a Turd Wing for it, bolt ons, fixed buckets, minature steering wheel etc.
Cant wait to get to the point where I have fast and furious style stickers all over the sides, like big dragons and stuff. Im talking F&F 1 baby, original stz. Not.
Then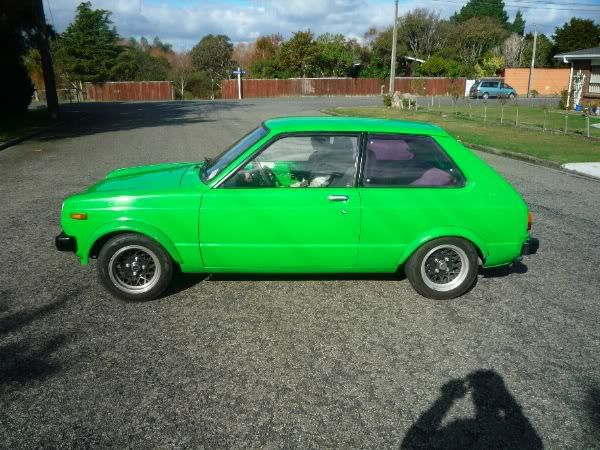 In progress
And washed and still in progress...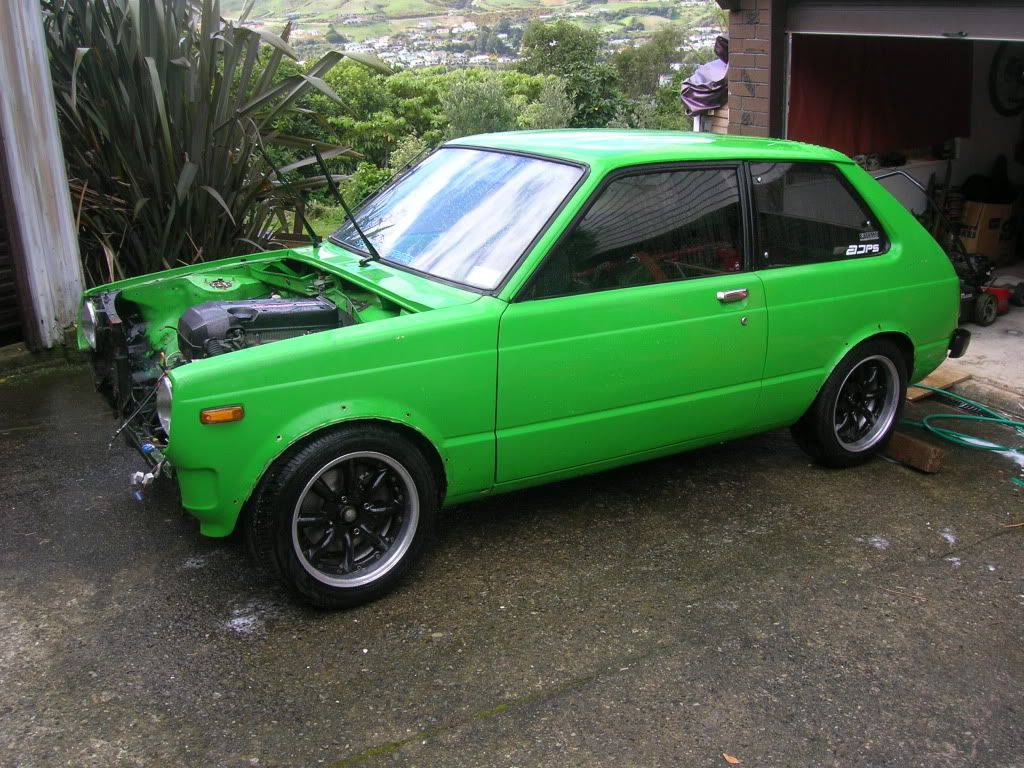 Aim to have it done by xmas but work on it has slowed down as it gets harder and harder (and $$$$)
At least I sold the fucking chevron, was great to see it gone.
Sorry about taking ages to put this up, Im lazy and prefer to look at other peoples builds than to actually display my butchery
discuss...
viewtopic.php?f=18&t=24152
Spanners