Hello all.
Just thought i'd post up some pics of the mini that im attempting to do up for the wife.
Its fun cos I havent really done any kind of resto before so I'm learning as i go along.
This was how she looked when I got her.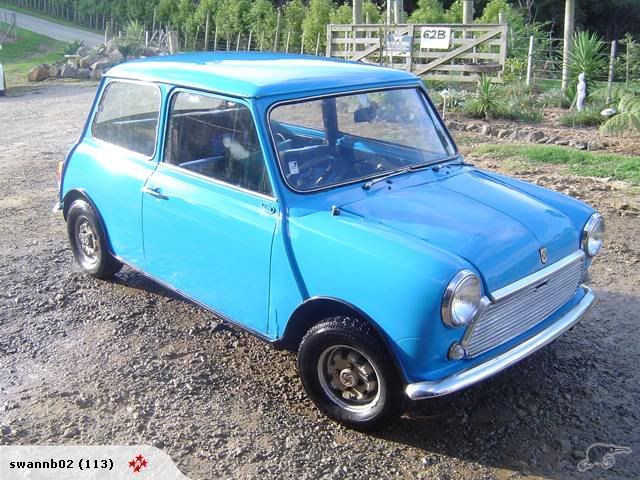 Looks good but there is a fair bit of work under that Ford blue paint.
Front flare test fitted and the disc brakes from a 2000 mini fitted. No more drums for this old girl!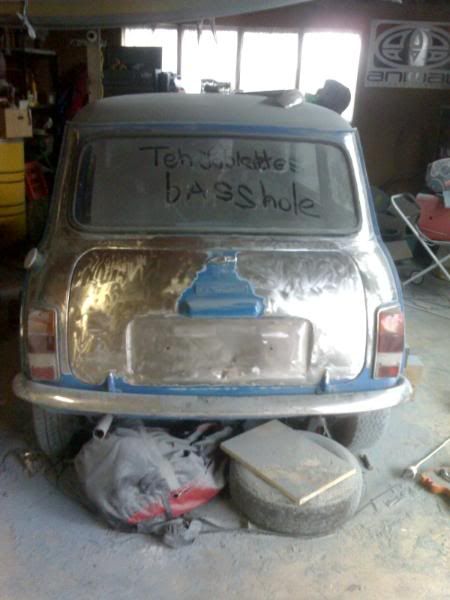 I dont know if its very original but i shaved the boot. So there will only be the numberplate/recess and a lock.
Also I just tacked up the new high stop brake light.
Looks ok considering it still has the weld burns and is just tacked in place so not finished off in this pic.
And the reason its there is cos it is the wifes car and shes a dodgy driver at the best of times and i figured this was better than just sticking one in the already tiny back window.
Also i mounted up a new aerial and welded up the old hole.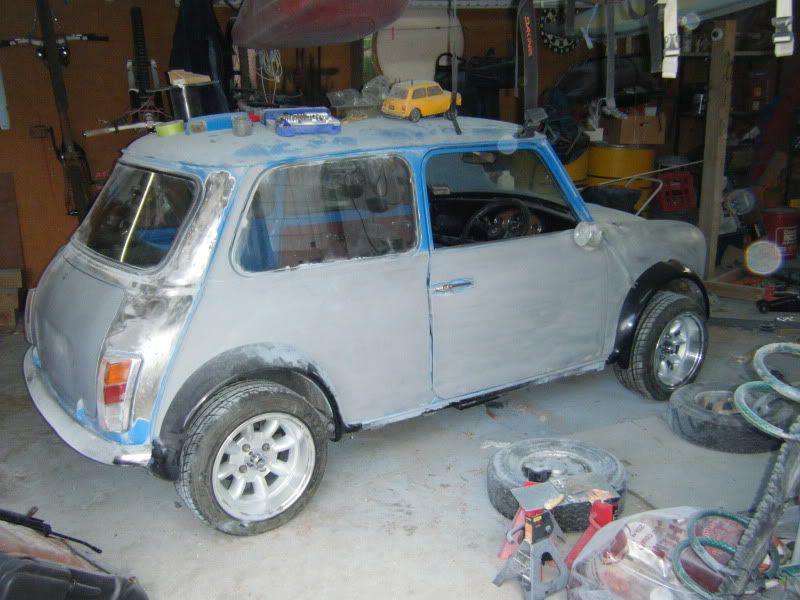 Got the front windscreen out and that also shows the crx seats all fitted and mounted.
The drivers seat has been rebolstered so fits like a race seat.
The brake light and aerial. The brakelight is moulded in so it doesnt look so huckery. Still needs some finishing sanding but you get the idea. And the aerial is all wired in and ready to be powered up.
I found quite a bit of rust around the fuel filler spout so i removed the tank and cut out the rust. I completely welded over the fuel filler hole, filled it and then redrilled the hole so it looks all fresh and new.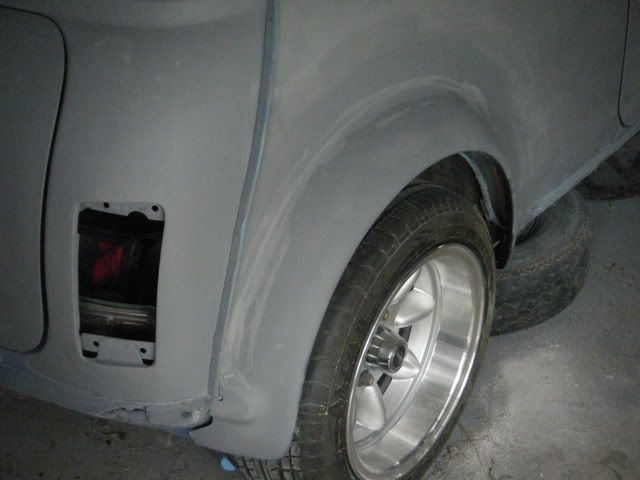 And lastly i moulded in the drivers side rear wheel arch. Looks a bit tidier than just riveting it to the panel.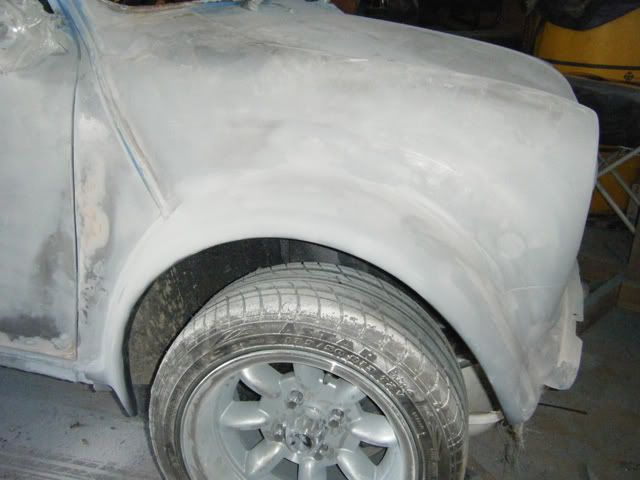 I filled the indicator recess and moulded in the front wheel arch.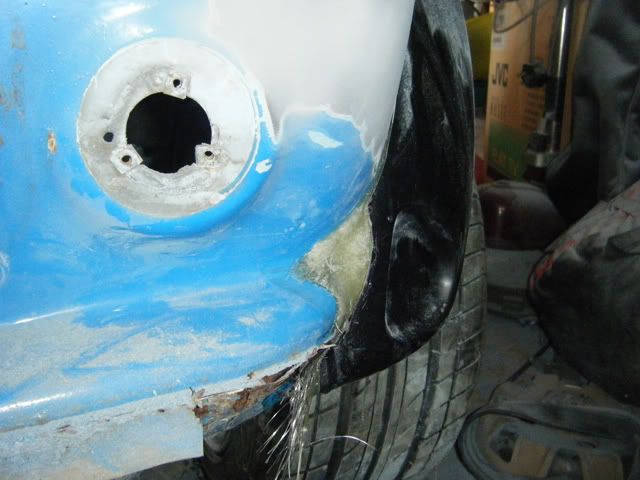 As you can see i had a wee bit of a gap between the arch and the bodywork...so i glassed it up.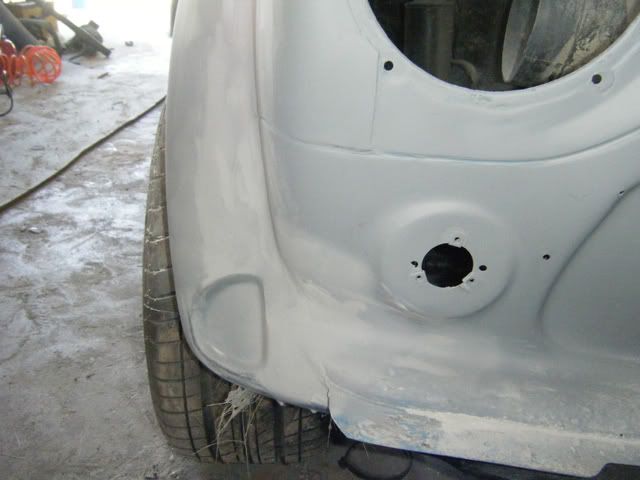 This is the drivers side arch after it was glassed and filled and primed.
The parcel tray behind the rear seat is like swiss cheese so instead of trying to fix it I've just cut the whole thing out and am making up a whole new one from a sheet of steel.
Thats about as far as i can go on the body work till it gets sent off to the panelbeater on Monday to weld up the major rust holes for certification.
Once its back i will post up some more pics as i keep going with things.
Sam.