discussion:
viewtopic.php?f=18&t=16590
was on the look out for another project since the kp is basically finished. after missing out on a few old toyota's. the ae85 popped up. yeah, kinda jumping on the band wagon with the ae85/6 thing, but fits my "requirements"
heres a few pics the day we picked it up:
powerhouse 3a-u and sweet fusion speaker wire battery clamp.
panda paint job is on the list to go. but way down the list.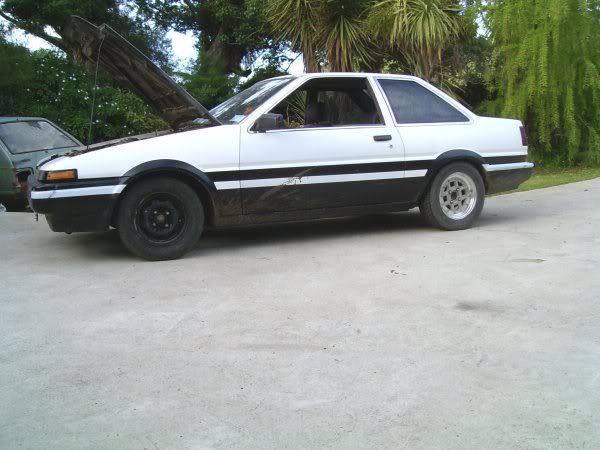 have robbed some choice parts off my starlet(not the kp!) and are currently trying to sell it to fund the ae85 project.