Been meaning to start a thread on this Badboy for a while..so here it is.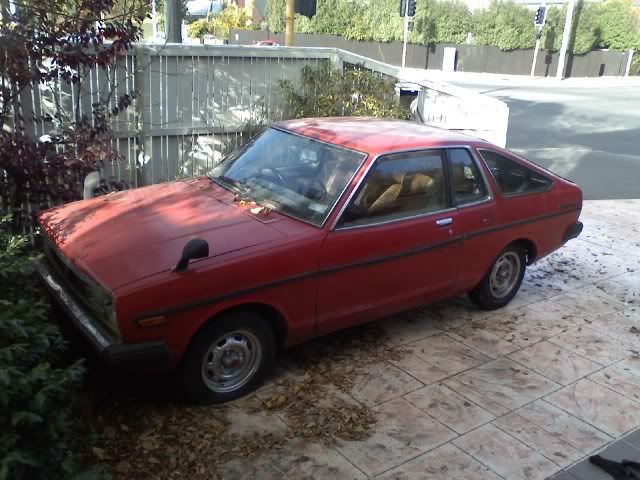 1980, a14 powered, 5-speed goodness of datsun 310 coupage. Picked it up from Goon for $500.
Mechanicals are all good, i'm just working my way through rust work. Done roof, doors, rear slam panel. Got sills to go....Yeah, its a Datsun. More pics to come later.
Plans are slammage and camage, as always. And 13x8s.
Also, if anyone knows of parts i would be keen on some body bits and pieces.
Discussion thread