Discussion;
viewtopic.php?f=18&t=15998
NOTE, CURRENT CAR BUILD STARTS ABOUT HALF WAY DOWN THIS PAGE.
i have finally got off my skinny arse and taken some photos of my 51.
its a 1969 and was imported into New Zealand in the early 80's from singapore.
it has all the standard features of the 50 series crowns (electric windows, heater, combination clock, central locking, boosted brakes etc)
some interesting points to note,
1) white paint applied with a vacuum cleaner spray attachment
2) not one straight panel, all panels fill of bog and very poorly finished.
3) no two parts of the car match, no lines straight, no door or boot/bonnet fitted correctly.
4) tyres also sprayed in "bathroom coverings" white.
5) front lower valance panel is rustier and more bent than the Bismarck.
6) factory tinted glass.
7) original engine and gearbox.

un-cut dash and original radio.
9) factory manual trans.
10) Jap spec front, complete and in pretty good condition.
enough waffle.
i have the lenses for the headlights but the buckets need re-plating so they have been taken off.
also, check out my sweet Lambretta, genuine Italian GP, TS1 225. ive had that bike for almost as long as ive had crowns.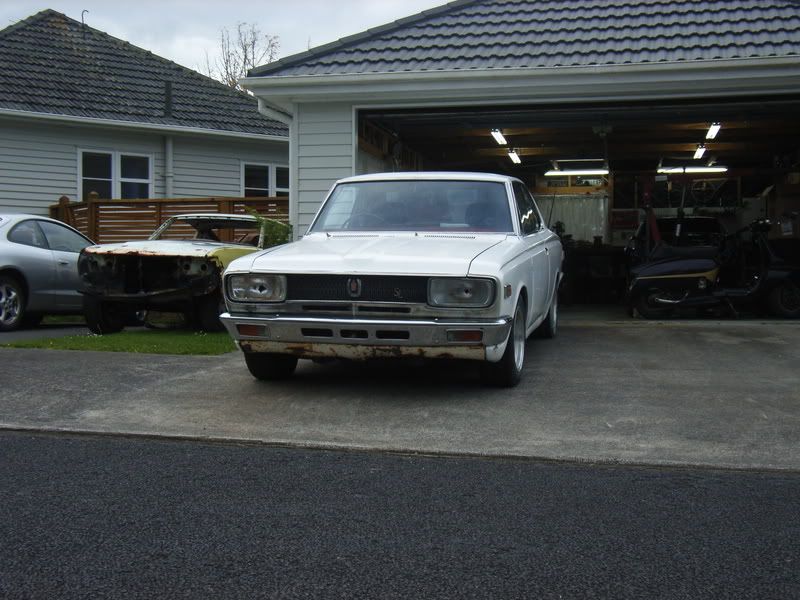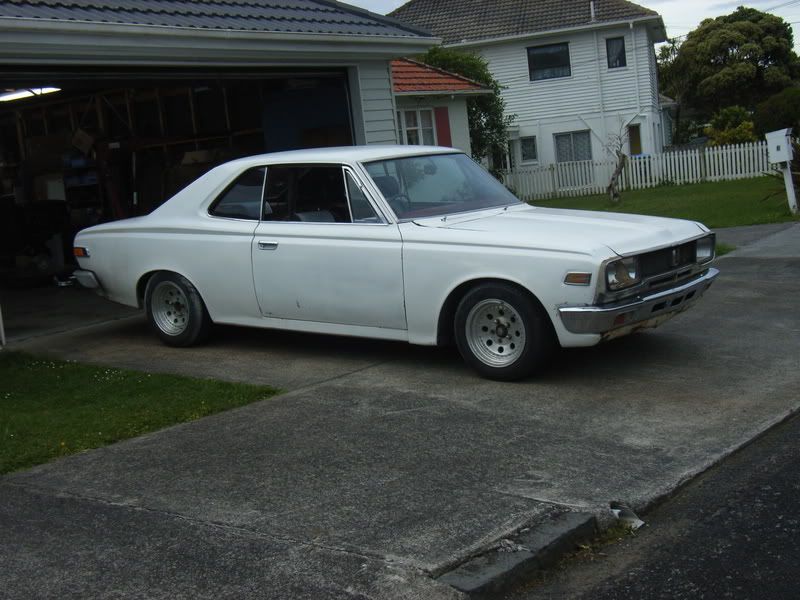 in this pic you can almost see the rear seat divider thingy, its a broad plastic part with a speaker in it which that comes down between the top of the rear seats. not all MS51's had this.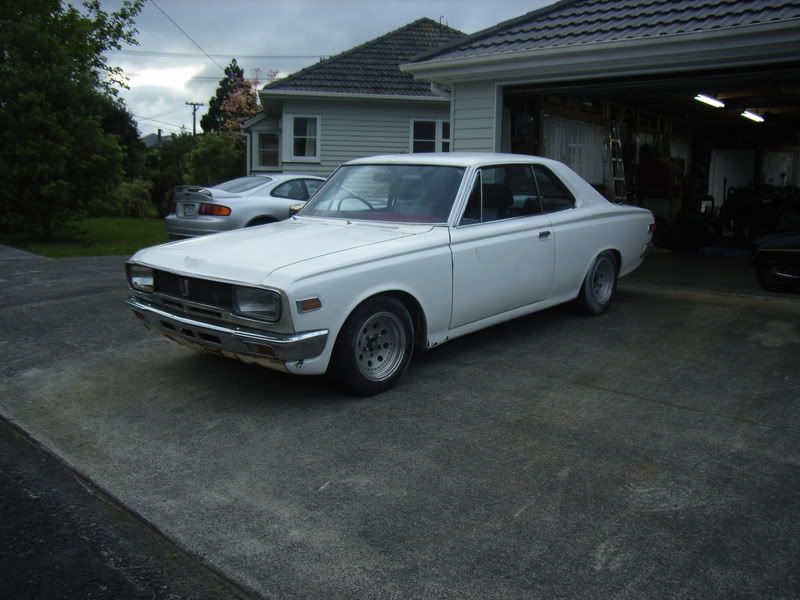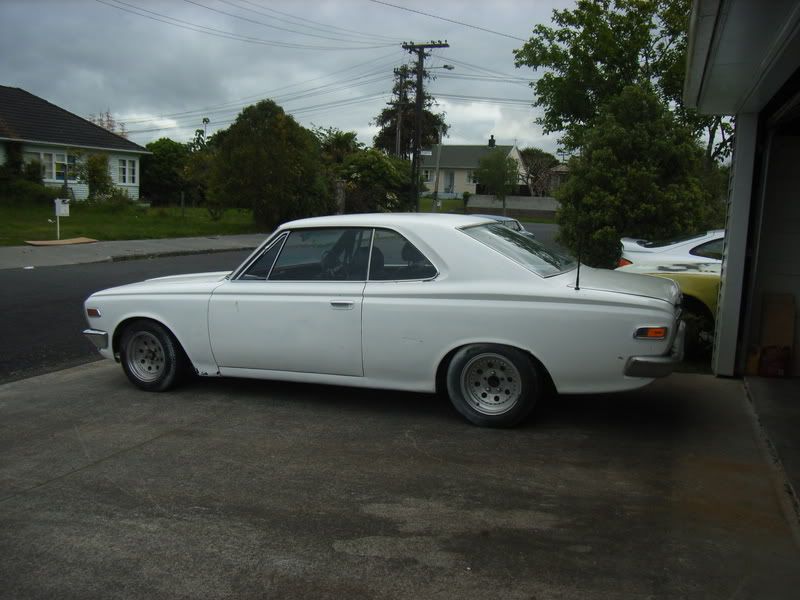 i have collected a disk brake diff and TRD LSD for it, power steer, and a few other bits.
the stock motor has a new carb and an electronic dizzy which allows it to start and idle perfectly.
the chassis has been completely re-built, every nut and bolt is new, and all replaceable parts are new.
i also have a 2JZ GE which ill stick in when i get around to it.
this car is last on the list. i have my RA28 to finish before i do any work on this so dont expect any updates ini the next year but i thought id just stick it up so you can have a laugh.
i kind of like the way it is so shit now, when ive re-built it ill be able to look at these photos, see what i started with and wish id never bought it.
sheepers.