Hey people
Just joined this site, and i am loving all the projects that are posted up on here. All the time and effort that you guys pour into your projects, gives me ALOT of motavation for my own. So, what better way to repay you guys, is to post up my project, and hopefully i do the same to another new member
JUST GET TO IT!
Saw this car on Trademe and couldnt resist, so i brought it because I had the perfect donor car. It was a factory GSR EX Lancer, so it had the disc rear diff, Starion struts, turbo instrument cluster, blah blah blah. I thought that this would be a simple swap, but boy was i wrong.
Found a couple of pics of my lancer before i hacked into it. Not the best pics, but pics none the less
Basicly, it was a 1200 BIG BLOCK, 4 on the floor, you know, all the good stuff. But parted ways with the goodies, to make way for the Evo 2 4G63T.
I raped the orange EX for everything it had and sold it on to a guy who has the MEANEST looking EX ive ever seen!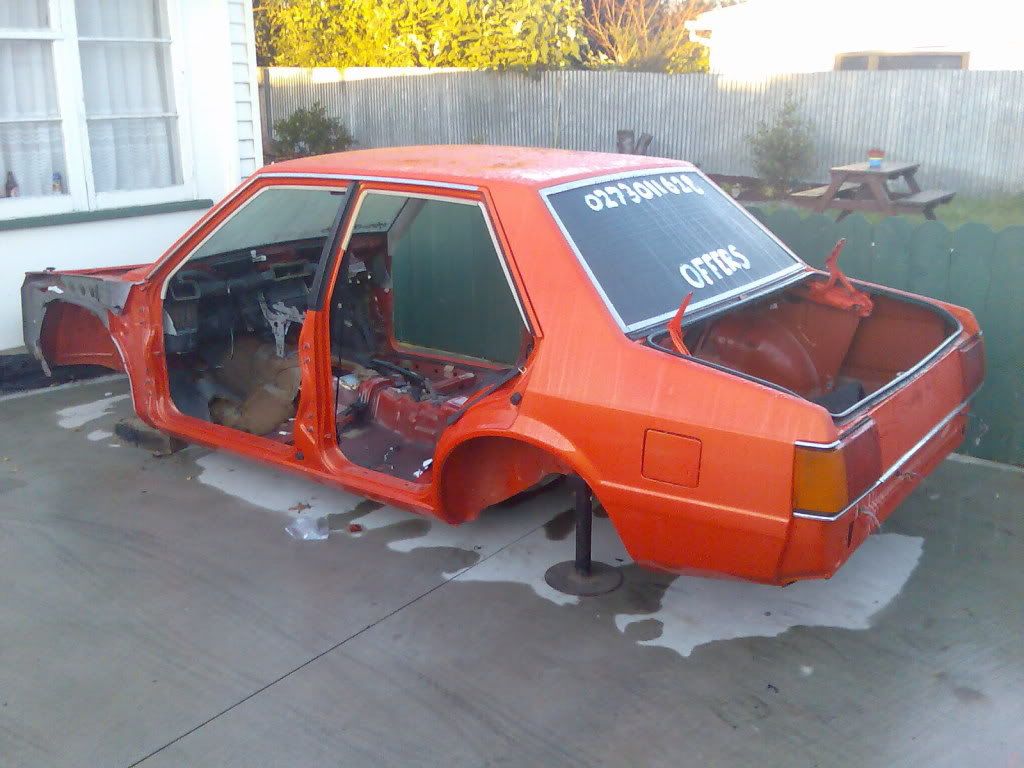 So this is where i was up to a couple of months ago