*****DISCUSSION*****
History behind the car:
This car was our Family AE86 back in the early 90's and is the first 86 that I remember ever seeing. It was originally a 1984 AE86 GTV with no rust. Completely standard. We had this car (Robin) and a black 280z which we called batman/ the batmobile. So that's where the name comes from.
Then one day an Engineer friend of my dads offered big money for it, so we sold it to him, and he turned it into a race car from there. He probably spent $25k with all his own labour back then. It still had a 4age, t50 etc
Then it went on to someone else who changed the tunnel and mounted a 3sge in it, leaning over, open quads, cams, link.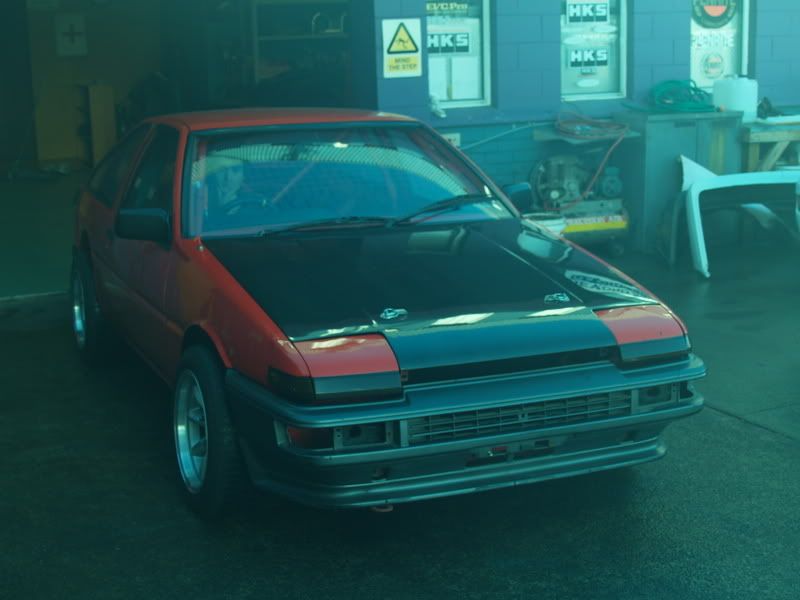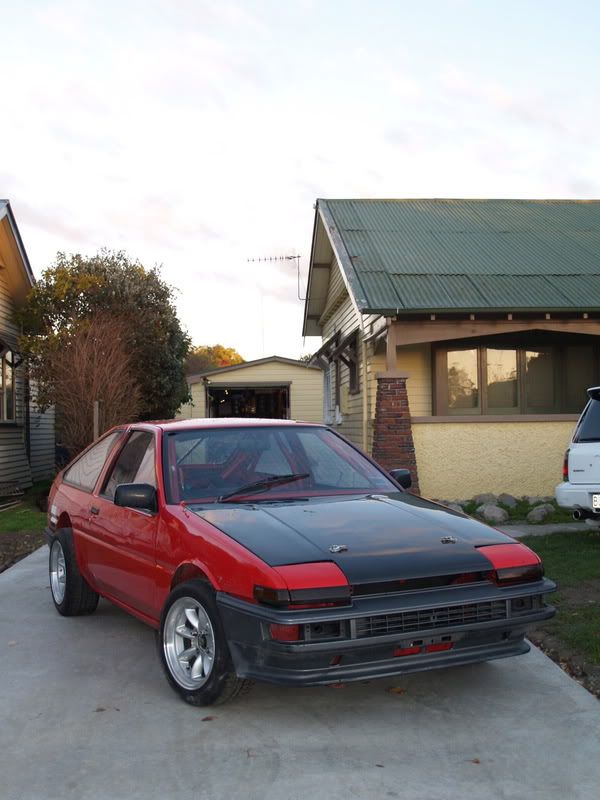 Specs:
Lexan door and boot glass replacement
Modified Dash
Extended Steering Column
Tilton Pedal kit & Remote Brake Bias control.
Carbon fibre bonnet
Dry Cell Battery
roll cage
RaceTech Bucket seat
Fuel cell
ENGINE:
Gen 3 3SGE N/A
LINK ECU
Kelford Cams (L3\L200) 257 IN 231 EX
Quad Throttle bodys
Big Extractors
T series rear end with TRD LSD
Ratio =4.8
One set of Axles are hardened (Installed) (2 spare set included)
Adjustable coil over shocks all around with front adjustable camber plates.
WILLWOOD SUPERLITE II
300 x 32mm front Discs
So the plan is to get the car ready for the Manfeild winter series, which starts in june, but I'm aiming for July or August for my first round. All that needs doing it bolt on the flares, check everything and run the engine up on the dyno to make sure everything is so sweet.
Now, which colour should the flares be? Red or black? I reckon black.