discussion thread:
viewtopic.php?f=18&t=10356&p=211147#p211147
picked it up a few years back. as an unfinished project, had a 20v 4age sitting in the engine bay, a pile of parts in the back, and looking pretty rough. heres what it looked like after i picked it up: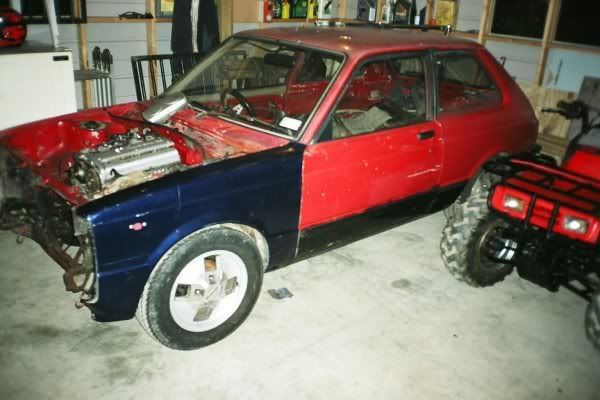 after closer inspection , turns out the 20v was rooted. so it was binned and replace with a 16valve smallport: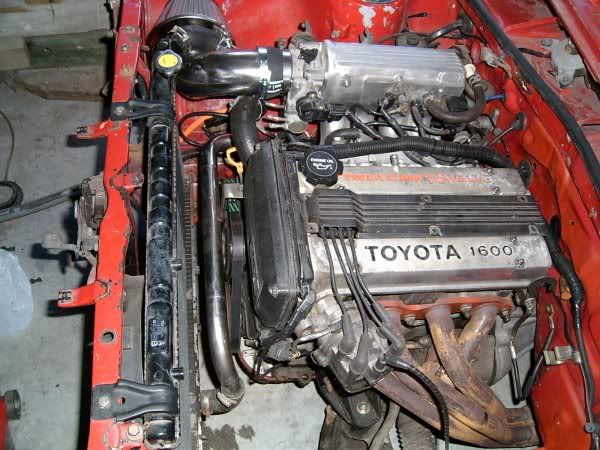 at the same time the engine mounts were redone and gearbox mounted. then a hilux diff, sourced from a local car dump, was modified and installed along with ae92 brakes. king springs and shorter kyb shocks, went in the front. the rear got shortened stock shocks and some cut nissan sunny front springs. 2" stainless exhaust was made from 2nd hand stainless complemets of fonterra. the coby extractors were choped up, and modified with old exhausts from the car dump. made into a much better 4-2-1 set. along the way when i could be assed, some of the rust was fixed.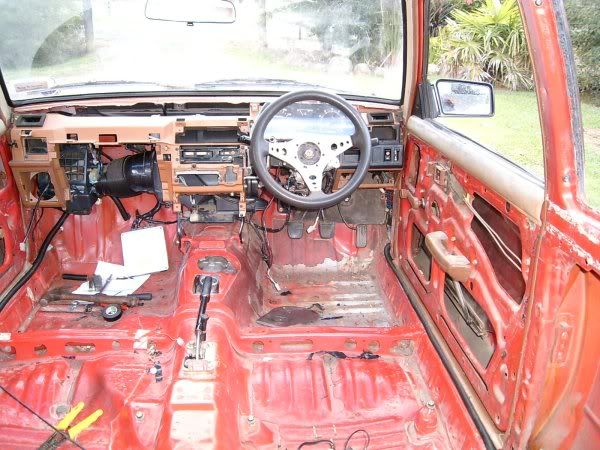 this is where the project slowed right down, since panel work sucks. but with car running and driveable it. various panels missing and doors that wouldnt shut. it made for some amusing late night country road driving. 2 seats a steering wheel and an engine was enough.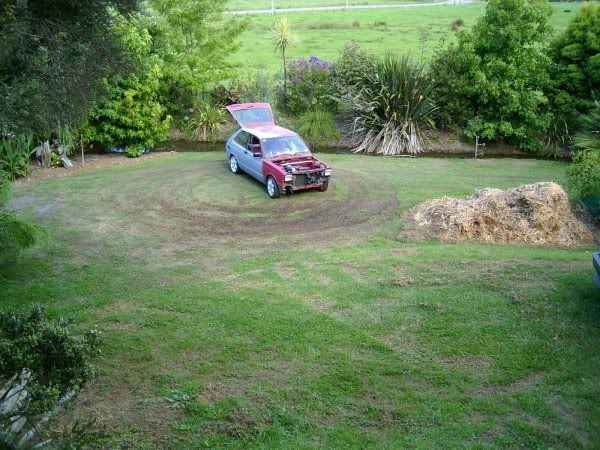 finally after a few years pissing around and bitching at the bro to paint it, it had a new coat of paint: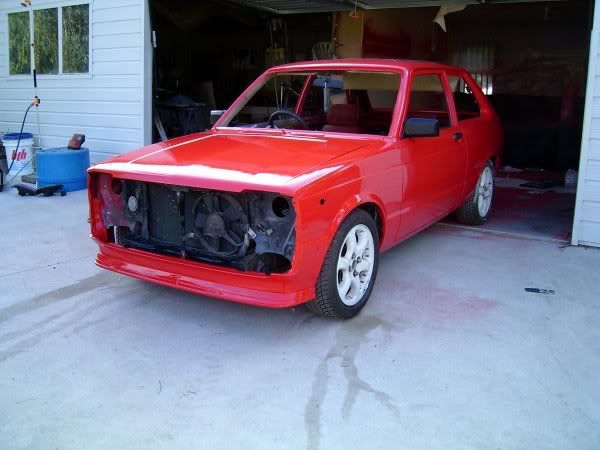 the plan was to finish putting to together, then go for a cert. till i decided it needed some quad throttles. deciding to do something a bit diffrent, a varible runner setup was made. along with fiberglass duct/airbox, new radiator installed, stock ecu was replace with a lem g3, and tuned: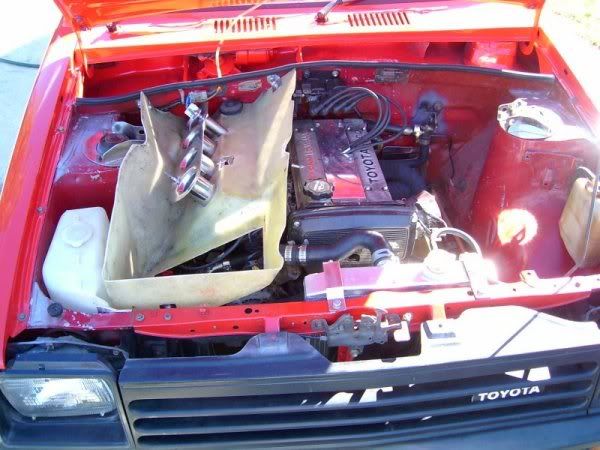 car was booked in for a cert, but cert guy canceled. at the same time i wasnt too happy with the suspension setup. so had yet another stupid idea to do a coil over setup front and maybe rear. front setup was first, along with choped up ep82 camber plates and some rca's: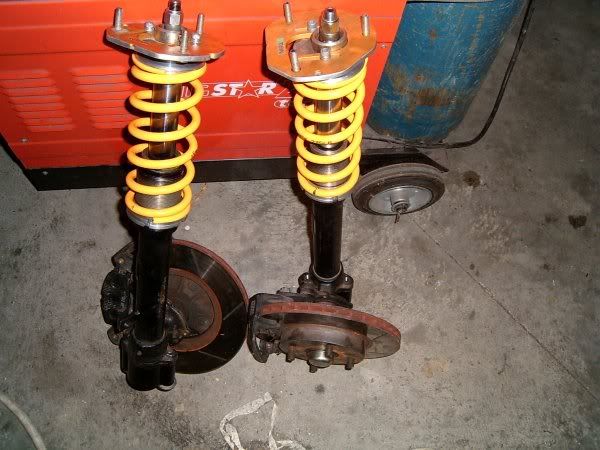 with that complete. i currently have some 100mm holes, cut in place of the original rear shock mounts, and some 100mm tube sitting in place for the rear setup, more to come.. :